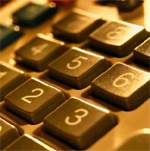 Welcome, Discount Buyers!

You've just started working. Or you're still in school. You're broke. But you have to pay to live somewhere. So, you're renting. Why? You're paying your own bills. Why pay somebody else's, too? Because you don't think buying your own home would be worth it? You don't think you could qualify for a loan anyway? You don't have the time and energy to look around, or to figure it out? Get a jump on your financial future! And live in your OWN home! Graduate with a diploma, and a hefty chunk of equity, too.



Why Are You Renting?!?

Worried about financing? We can find a "designer loan" just for you. No cash? We can find grants for down payments and closing costs. No credit history? It's a really good time to start. Remember, mortgage interest is tax deductible. Rent isn't. Let us know what you need, and we'll find the perfect match for you. HouseMatch NOW! . . . Because "someday" never comes.